As a Data Processor working on the largest and most confidential M&A projects for over 50 years', we understand that handling your data is of paramount importance.
We'll be happy to create and agree an appropriate data processing SLA with you which protects your data. We work to ISO:27001 information security standards. All personal data is encrypted and/or password protected. All employees are obliged to comply with our policies including: Company Data Protection Statement which complies with the Data Protection Act; IT User Policy; Electronic Information and Communications System Policy and others which deal with confidentiality and data protection.
We comply with strict GDPR guidelines and our full GDPR Statement can be viewed here. http://blackandcallow.com/gdpr-statement/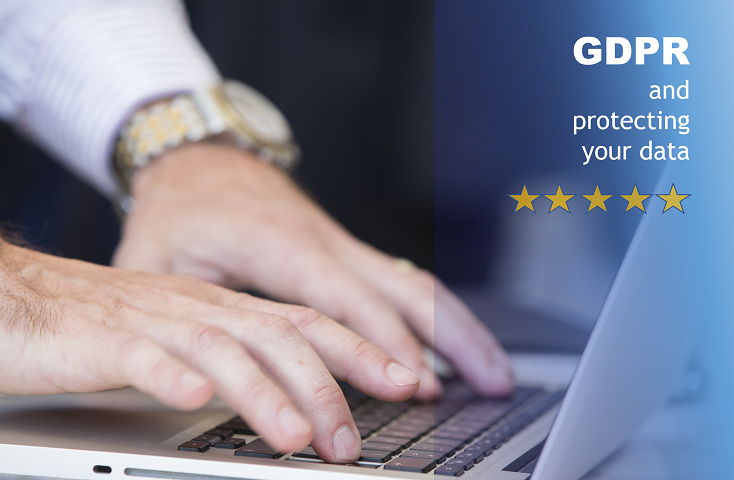 Data Cleansing
We can take a range of steps to clean your data and dramatically improve its chances of reaching the right policyholder on time, while reducing your costs in the process.
De-duplication and country separation
Initially when you send us your XLS or CSV files with name and address data provided by creditors, we will combine them (if multiple files are provided) and wherever possible de-duplicate them. Once this process is complete, we'll separate the data between UK and overseas addresses so each can be handled separately.
Data cleaning and completion
The second process is to clean any 'bad' addresses. We use a combination of Cygnus Software Guru and Royal Mail postcode database software, both of which compare your lists against correct UK addresses and omit or fill in details needed. Missing or mis-spelled town or city names can easily be rectified and incorrect lines omitted. This gives you more accurate data with a better chance of reaching the correct destination quickly & easily.
Data suppression
The third process is to interrogate the remaining data to remove 'gone-aways' and deceased persons' data. This is run against separate Royal Mail databases. We'll send back to you a file containing suppressed addresses so you can amend your records and tailor your mailings accordingly. This step is important as it helps avoid causing any distress to relatives of deceased persons, and provides segmented data for more successful mailings.
Overseas mail sortation
For overseas addresses, we'll run county sortation software which interrogates your database for country names. In some jurisdictions, it's commonplace for the country name to appear before the post/zip code, while in others it appears at the end. Our software contains a database of every country and will insert the country name, where identifiable in your data, into the final column of the spreadsheet. This means that we can more easily filter the data and alphabetise it, so that we can move any data without a country name into a separate file. This step frequently saves costs, as grouping country mail together can allow us to deliver bulk mail direct into a country's postal system and receive postage discounts (where available). It also means we can immediately release your country-sorted mail with a greater possibility of it quickly and successfully reaching overseas creditors.
Manual processing
As an additional step, any remaining data entries without a country name can be manually checked. Where easily identifiable, city or country names can be inserted into the data but as some countries have cities of the same name which require manual processing to interpret. Errors such as misspellings can also be rectified.